Best of Buddies!
Best Buddies, an organization focused on the inclusion of students with multiple or intellectual disabilities, made its debut at EHS this 22-23 school year. DECA teacher, Rocky Chasteen, suggested EHS take part in this national club, and any student can join.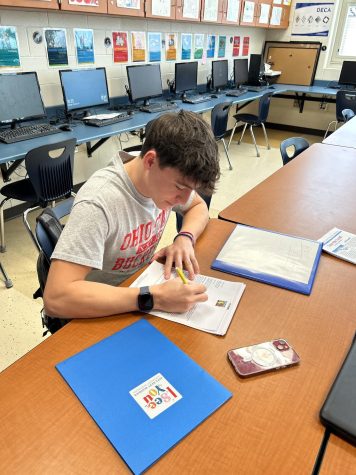 Organizing a new program takes a lot of time and organization. Senior Hunter Allen, Best Buddies president, has learned this lesson with challenges.
"You have to kind of take baby steps cause in the beginning we kind of jumped off and expected to like do good and just like hop right into it," Allen said. "But it's a lot more planning and organizing, setting it all up, setting a foundation, and then building from the start." 
While building the program, co-chair and EHS teacher Holly Dainton is excited for what is to come.
"I think that as the buddy pairs develop relationships, it has great potential," Dainton said. 
Best Buddies hosted events last semester such as pumpkin decorating, "Friends-Giving", and "Christmas For All." Dainton said that this gives the students something to look forward to.
"Most kids look forward to going to a basketball game or a football game, ya know, and participating after school," Dainton said. "And our kids don't have that." 
Though this is just the beginning, Best Buddies is starting to take off.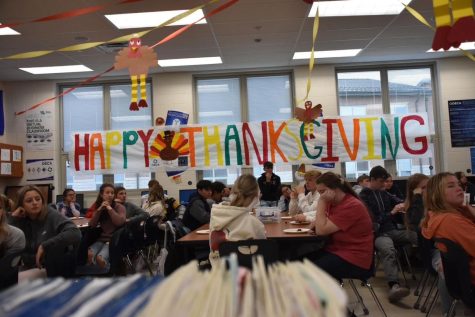 "We've actually thought of doubling up on events in one month, so maybe two in April or something because students on both ends are looking forward [to] more events and time spent with buddies," Allen said.
Brooke Hacker, student leader, enjoys the program and events put on.
"I like to hang out with my friends," Hacker said. 
This is just the start of the Best Buddies program in the Edgewood district. Interested students can attend meetings or ask Mr. Chasteen or Hunter Allen for information as the club continues to grow. 
"We only have that at the high school level right now so it's not having as big of an impact as it will eventually have," Allen said.