Making History a Match at a Time
Junior Wyatt Walker started his wrestling career with WWE toys and now, the two-time SWOC champion and 2022/2023 SWOC Wrestler of the Year is attempting to be the first undefeated wrestler in EHS history. 
 "Everything goes away and when I step on the mat, I have no nerves or anything,"Wyatt said. "I just stay focused on getting the job done."  
Wyatt won the SWOC tournament and now is 42-0 this season.  "It feels amazing. I am blessed for everything I have. It makes me feel like Im reaching my goal as a kid." Wyatt said. 
Wyatt's friend Tanner Taggart has been a part of the wrestling program for three years and is now a junior for EHS.He sees great potential in Walker.  
 "I see Wyatt winning SWOC, dominating sectionals, districts and I feel he has great potential to win and be a state champion if not this year, he will be next year," Tanner said.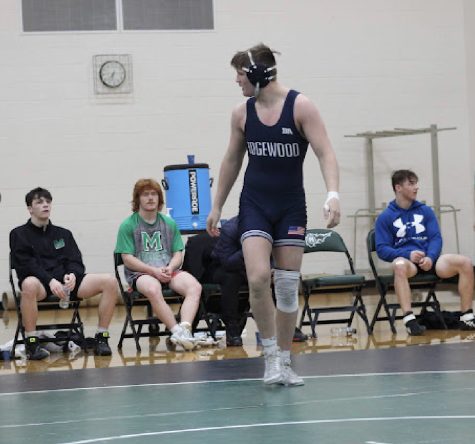 The EHS wrestlers practice five days a week and they all do the same warmup routine as a team. Wyatt's dedication at practice leads to his success. Wyatt's friend junior Brock Crowe have been wrestling with each other since fifth grade.
 "He is like no other he comes in with a plan each practice and gets it all done the right way," Brock said.
Wyatt is relentless through all his matches and works through the goods and the bads and still gets the job done.
"After all, I won't be stopped and never will be stopped and I'll see you all this weekend at Harrison,"Wyatt said.