Sleeping In Psychology?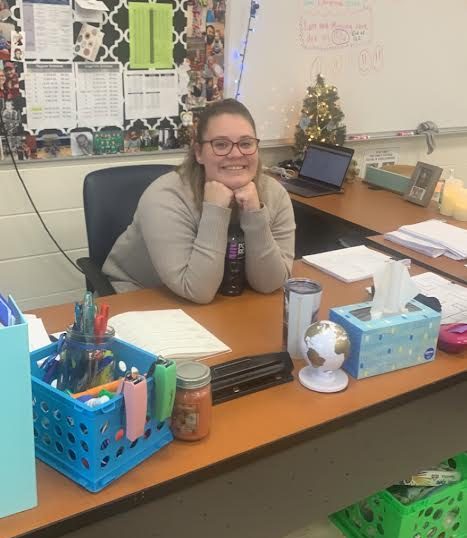 Psychology teacher Heather Guehring has an interesting approach towards teaching her class. Sleep day is a day in psychology class where students get the option to sleep if they would like to. "Sleep day in psychology might actually have some benefits to it," she says.
Sleep day was an idea that surfaced early in Mrs. Guehrings teaching career. Mrs. Guehring says, "I started doing sleep day after the first semester of my first year teaching," and she has been doing it ever since. She says sleep day is "A part of biopsych after learning how brain waves work." She says it "Helps students differentiate between the 3 stages of sleep."
Mrs. Guehring says that "The students actually inspired the idea for sleep day", And says "The students enjoy sleep day." She says "There has been no direct backlash from sleep day" and "Nobody seems to have an issue with it."
A senior psychology student, Sam Besingi says, "I enjoyed sleep day, it's always fun being allowed to nap in school" he also says "I thought Mrs. Geuhring was joking at first about sleep day, but was happy when I realized she was serious." Students never pass up an opportunity to sleep in class especially if there may be some benefit to it. 
Another senior student Andrew Shelley said it helped him learn that "Napping and actually sleeping are not the same thing, napping does not allow your brain to enter all the stages of sleep that our bodies need." Saying that "When we take a nap for less than 6 minutes our body isn't able to enter rem sleep." Andrew said during sleep day he "Slept with his back on the floor and used his backpack as a pillow".