12 Days of Christmas and Kindness
The 12 days of Christmas and 12 days of Kindness is a new and longer spirit week dedicated to spreading kindness within the school. Spirit week has always been around but the 12 days of Kindness is a completely new thing that people are excited about.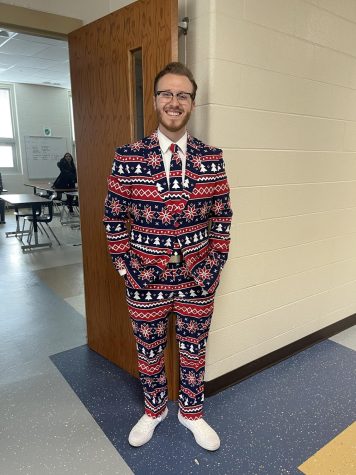 English teacher, Ms. Anderson is excited about the 12 days of Christmas because of the dressing up, "I think it's fun, I[she] think that school is hard these days with all the COVID stuff we've all been through, so any extra amount of spirit and cheer is nice." She also explains that "If it's something we want to continue, then I'd be happy to continue planning it". Junior Kamrin Gulley is also happy about the new idea of the 12 day spirit week, "I like spirit weeks, so I like it, but some people might think it's too much."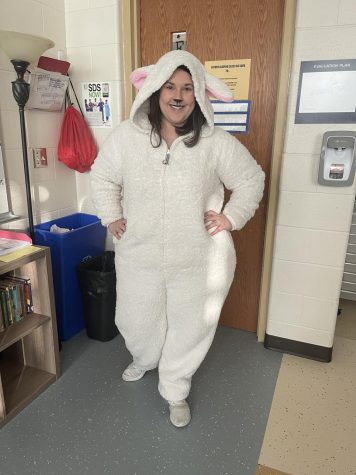 With these spirit weeks, there are also quarter wars, which can make spirit week more fun for some people. Karmin says, "Since I'm a junior we are really competitive, but I like winning." Ms. Anderson got to help this year with quarter wars, and loves to see the outcomes, "I think that it's a fun competition and that kids get into it. It's really nice to see how generous people can be even if it is just in competition to compete with another class, and it obviously goes to a good cause for needing families, so that's always a good thing," she says.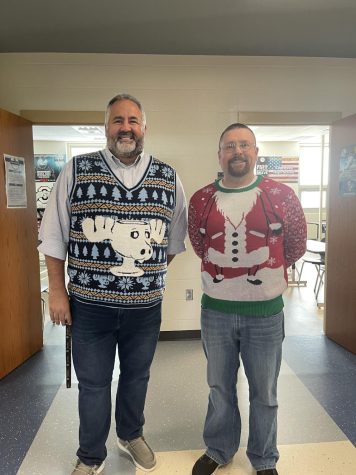 The spirit week could also greatly impact someone's day, "Any extra kindness helps, especially today's day, bank staff members, people who don't get banks often. Just little things I think get overlooked," Ms. Anderson explains. Kamrin also believes that because of its potential impact, it should be "more than 12 days".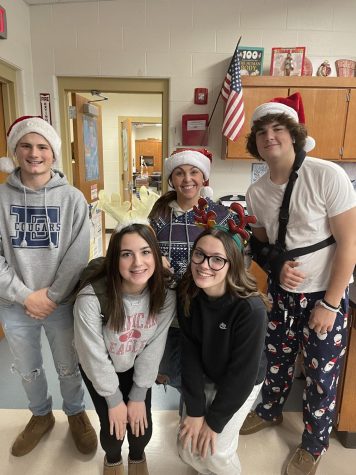 Though Ms. Anderson gets the credit of putting together 12 days of christmas/kindness, the  idea actually came from Principal Geygan, "Mr. Geygan came to me with the idea, but I'm not sure where he saw it or if he thought of it himself," says Ms Anderson.
The 12 day of Christmas and kindness spirit week are making an impact on the school all together, encouraging people to play a part in the school and spread positivity.