Sophomore Creates "Must Have" Items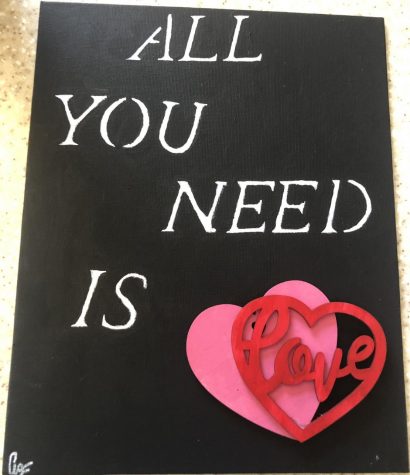 Sophomore Abbi Fall has recently started her own business creating dream catchers, sunsets, and flowers. 
Coming up with a business name was a tough decision to make. Abbi said, "I decided to call my business Glavasgraphy." The word stands for glass, canvas, and calligraphy.
There are several different tools she uses when creating the artwork. "I use acrylic paint, paint brushes, canvases, spray paint, glass bottles, and more," said Abbi. 
Abbi has always been into creating different types of artwork for people. "A lot of good friends always told me I should start selling my artwork so I created my small business to see how it would do," said Abbi. 
Every artwork Abbi makes she uploads it to her Facebook page where people can purchase them. EHS teacher Mrs. Vogel says, "When I saw the sunflower painting I just knew I had to have it." Abbi has impressed a bunch of people with her dedication to her business and get all of her work done as well. 
It's challenging to start your own business especially when you are involved in a lot of things. Abbi always makes sure she gets her schoolwork done first. "If I have an assignment due tomorrow, I get my homework done first then, whatever time I have left, that's when I get my crafts done," said Abbi Fall.