"Both nerve-wracking and exciting!"
Seniors offer advice to the underclassmen about the college application process.
As the Class of 2021 enters their final semester at Edgewood High School, many have been planning their next steps in life. Seniors planning to attend college have been working through the application process.
Senior Zak McNaughton started the application process back in October and says, "I didn't find the process that difficult, it was just very time-consuming." Many seniors, like McNaughton, attempt to submit their applications before the respective college's early action deadline. This plan allows the applicant to be given their decision early and be considered for merit scholarships. For most colleges, the early action deadline is in November or early December. 
There are also other decision plans, such as early decision and regular decision. The early decision plan binds the applicant to that college but gives them an earlier decision notice. The regular decision has later deadlines and later decision release dates.
It can take several months to receive a decision letter after submitting the application. Senior Leane Kinney explains, "I felt really relieved when I submitted all of my applications," and the wait between submitting the applications and receiving the decision letter is "both nerve-wracking and exciting." 
For underclassmen that will begin this process in the coming years, it can be an overwhelming task. Kinney advises underclassmen to avoid procrastination because "it can cause you to miss out on amazing opportunities and good scholarships." McNaughton agrees and advises underclassmen to "get everything done as soon as possible and not wait till the last minute because it feels so much better to get all that pressure off your chest."
About the Writer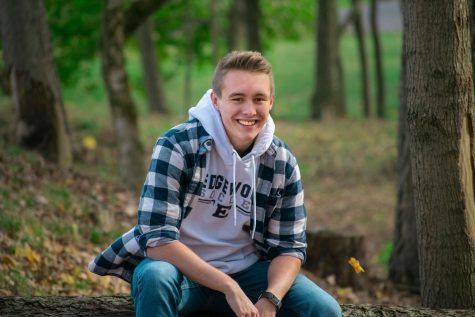 Noah Richards, Student Life Editor
My name is Noah Richards, and I am a senior at Edgewood High School. I joined Cougar Prints in January 2021.

Throughout high school, I am a 4-year member...