Band Adjusts to COVID-19 Restrictions
With COVID-19 restrictions getting in the way of many "normal" school activities, the Edgewood bands have been forced to adapt to many changes. Due to these changes, band classes and extracurricular activities have looked very different from previous years.
Mr. Arnold, the Edgewood High School Band Director, explains, "Over the summer I had to come up with a comprehensive plan to be able to have band following strict guidelines," to have a limited marching band experience. Arnold also goes on to say, "We had to rehearse outside until November.  Since then, we have been rehearsing in small groups distanced 6 feet from each other and have been using bell covers on the instruments" to accommodate the other band classes. 
Senior band member, Juston Quincy, says that band classes are "a lot more boring with a lot of people [he knows] dropping out." Quincy says that a negative effect of the COVID-19 restrictions is fewer concerts, but points out, "It was a good learning experience where we learned the ins and outs of jazz without the worry of performance," as they did not have concerts in the fall. 
As everyone is wondering when life will go back to "normal," Arnold is hopeful that next school year will have fewer restrictions, while Quincy says, "My prediction is March 31, 2022, everything will be officially back to normal." 
Regardless of when the band will return to normal, both Arnold and Quincy agree that the underclassmen will continue to face restrictions in the near future. Arnold and Quincy both advise the underclassmen to ride it out and to make the best of the opportunities that they have. Arnold also encourages students to "continue to get better at your instrument and become the best musician and person you can be." 
Leave a Comment
About the Contributor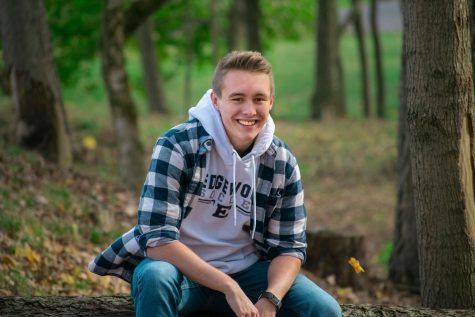 Noah Richards, Student Life Editor
My name is Noah Richards, and I am a senior at Edgewood High School. I joined Cougar Prints in January 2021.

Throughout high school, I am a 4-year member...