Spring Signing Day Recap
Nine seniors signed their letter of intent to continue their dreams of playing collegiate sports.
 The following student athletes were:
Ashton Benner – Mount St. Joseph University for soccer
Tavionne Crosby – Wilmington College for football
Jacob Crowthers – Minot State University for track and field
Julianne Hobson – Davis & Elkins College for swimming
Colton Hunt – Ashland University for baseball
Jessica Moore – Bluffton University for basketball
Peyton Smith – Bluffton University for basketball 
Maddie Webb – Southern Maine Community College for softball
Mallory Witsken – Mount St. Joseph University for volleyball
Mallory Witsken was a four year varsity starter for Edgewood women's volleyball and plans on furthering her volleyball career by playing college volleyball at Mount St. Joseph University. Mallory plans on studying in MSJ's nursing program. She is most excited about meeting new friends, getting new opportunities, and she is excited to play college volleyball. Mallory wants to experience how she will make a difference on the court for the lions. "I think my high energy level and my love for the game will make a huge difference for my new team," said Mallory. Her stats on the volleyball court in high school has shown her hard work, dedication, and love for the sport and she believes these characteristics will help her play at the college level.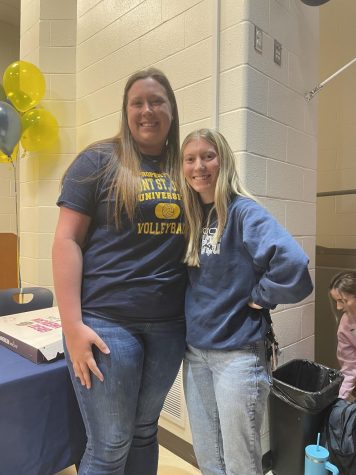 EHS women's head volleyball coach, Jessica Hollinger, is super excited to see where her athletes go after high school. She is happy for Mallory for signing with Mount St. Joseph and  acknowledges Mallory's ability for success in the future for MSJ. "Intangibly, she has brought her hard work, effort, humor, determination, and grit," said Coach Hollinger. "She will not only contribute on the court for the lions but she will bring all of her intangibles with her."  Coach Hollinger wishes Mallory good luck on her success for the Mount St. Joseph Lions.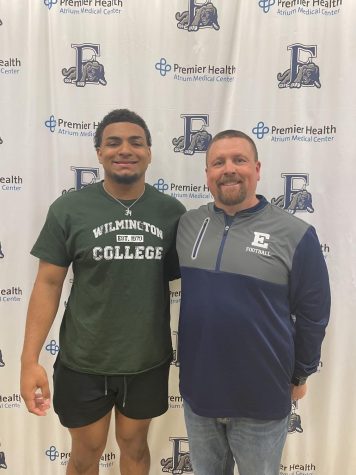 Tavionne Crosby played football for Edgewood. He was a running back and played for varsity all four years. He is attending Wilmington College in the fall and plans on majoring in exercise science. After college, he wants to become a physical therapist. Tavionne is ready for any obstacles that he may face in college and he's ready to make a difference on the football field. "I'm excited about chasing my career and playing football," said Tavionne. "I've always dreamed about playing football at the college level and signing made it all seem real." Tavionne is excited to play football for the Quakermans and hopes to make a difference in their run game. Although high school memories will always be his favorite, he will make great memories playing college football.                                                                                                                                                                                                                                                          
Cougar Prints would like to wish all athletes the best of luck in the future!