Apple Announces Retirement
Two-time Olympic gold medalist and Edgewood alumni, Zach Apple has announced his retirement from competitive swimming.
On February 23, Apple posted on his Instagram, "Swimming has been a huge part of my life for a while now but the time has come to step away competitively."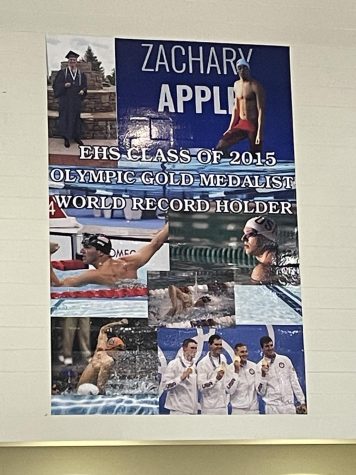 Apple retired completely on his own accord.
"I was at a point where the drive was starting to fall off the side," Apple said. "I didn't want to do it if I didn't want to be the best in the world. I was at a point where I was at peace with my career and was happy letting the next generation take the reins."
Now that Zach is retired he plans to continue his education. 
"I plan to go to school and get my engineering degree," Apple said.
Apple also recently got engaged.
Apple was a competing member of the Edgewood swim team from 2011-2015. He holds the SWOC record for the fastest 50-yard freestyle. Apple has since had a mural painted of him in Edgewood High School's gym, a trophy case dedicated to his accomplishments, and a street named after him.
After graduating from Edgewood, Apple went on to swim for the Auburn Tigers until his junior year where he transferred to Indiana University for his senior season.
Apple is a two-time Olympic gold medalist winning a gold medal in both the 4×100 meter freestyle relay and the 4×100 meter medley relay. He also holds two world records for the fastest 4×100 meter mixed freestyle and the fastest 4×100 meter medley.