Grab a Racket and Have Fun!
With the 2022/2023 tennis season about to commence and six of the eight players from the 2022 season graduating, Coach Wilson is in need of players to meet their seven-player requirement for a competitive team.
Coach Wilson is not the only one hoping for more people to join the team. Lucas Simpson, a sophomore and returning tennis player also has high hopes for more people to be interested in joining the sport he loves.
"As long as there is a team, I plan to play," Simpson said. "Overall I think it's a lot of fun and if more people tried it I think they'd like it."
Lucas also shared a bit of his experience when joining the tennis team as a freshman last year.
"Everyone was really chill and welcoming," Simpson said. "Everyone was very willing to teach me how to play. Even at tournaments, the other teams were really chill."
How the tennis team got into this position has become a common theme over the past 4 years.
In the 2018/2019 season, men's tennis had a winning record of 11-6 this was the fourth consecutive winning season.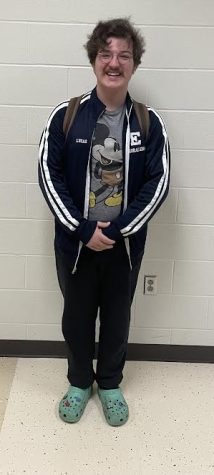 But before the 2019/2020 season even got to start everything came to a quick halt as the Covid-19 pandemic kicked off its rampage that is still affecting the world to this day. One year later the pandemic had not shown signs of stopping as the men's tennis team only scheduled 2 matches that were later both canceled.
Finally, in 2020/2021, sports were back and the men's tennis team was ready to go. But with everyone from the last completed  season now graduated, it was up to a new set of players to bring the team back to its former glory. But this did not work out well as the men's 2020/2021 season ended with a record of 1-12. The following year ended nearly the same way as the 2021/2022 season resulting in a record of 2-13.
Tryouts will be on March 6th at Riverside Racquet Club and will start at 8:00 pm. Grab a racket and some tennis shoes and get on the court.