The Discipline of Wrestling
While EHS wrestlers may spend their time during practice perfecting their technique, it is just as important they develop discipline in the wrestling room. Discipline includes a good diet, good hygiene, and a positive mental outlook. Senior Aiden Rader explains the primary function of discipline.  "It affects your performance.," Aiden said. 
    The wrestlers have to watch what they eat depending on their weight class. "Dieting is important because if I eat too much or too little, I wrestle like crap," Rader said.  Junior Jason Louiso agrees with Rader but added that he has to "maintain a certain weight class." The more days you show up to practice and drill 110%, the better your technique will develop as time goes on.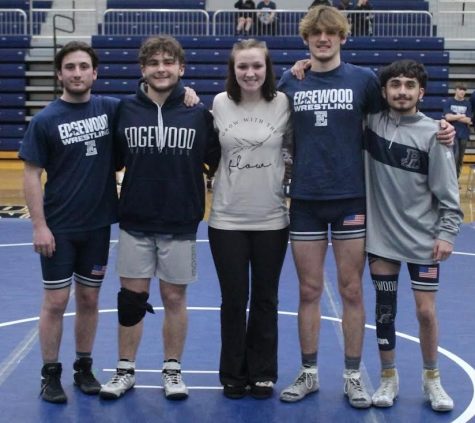 With any sport, athletes know to put in the effort to become better and more efficient at their game. Junior Wyatt Walker has been wrestling since preschool. His father started him young and had him wrestling on national teams. Walker explains that discipline is important.   "[You have to] show up to practice," Walker said.  Senior Seth Lee agrees with Wyatt about attendance. "You're going to get what you put into it. . . you have to make a habit of it so that it comes out on the mat," Seth said. Walker adds,,  "[that] routine and practice make your performance better."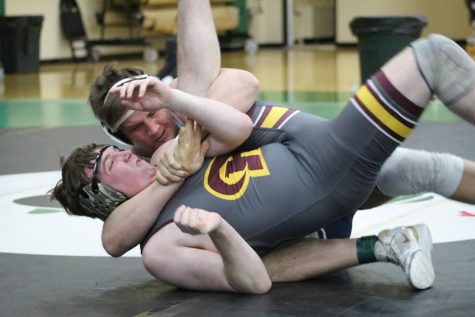 Experienced wrestlers know it is crucial to show up, make an effort, and overcome any downfalls. Lee says work ethic determines improvement.  "It's great for building someone's work ethic," said Lee. "You are going to get what you put into it, so you have to work for it."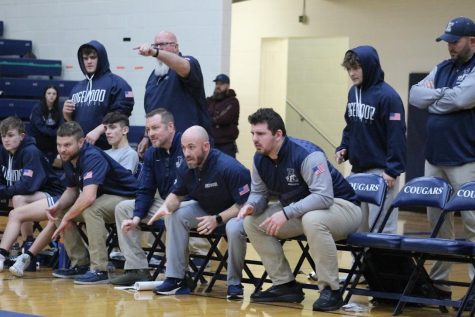 The coaches play a role in helping their wrestlers develop discipline. Edgewood wrestlers would not be where they are today without their coaches. They push them to be the best versions of themselves. "We have to compete at our absolute best when our body and mind are at our absolute weakest." Coach King said.  The coaches make sure their athletes are well-disciplined, which includes keeping up with diet, general health, good hygiene, and most importantly, mental health.