2022 Military AFJROTC Ball
To wrap up 1st semester, the Edgewood Air Force Junior Reserve Officer Training Corps, also known as AFJROTC, attended a traditional Military Ball on December 10th, 2022. This ball happens once every year at a banquet center in Xenia, Ohio.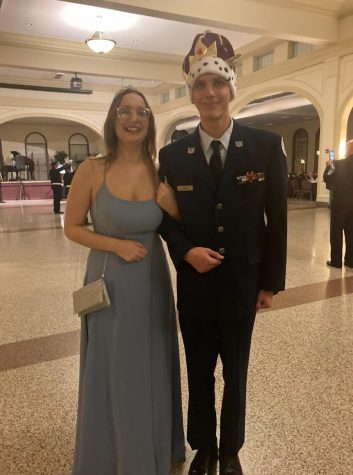 This is a great way for ROTC cadets, which are students in the program, to meet different cadets from other schools. This ball is similar to prom as this ball also elects a King and Queen. The Military King and Queen who represented Edgewood this year were senior Clay Schmit and sophomore Lillian Nolen.  The ball was decorated with black and white balloons. The tables were decorated with table toppers, white napkins, and black tablecloths. The men are required to wear their uniform along with a service coat to this event. The girls have a choice to wear a uniform along with a service coat or a dress. The dress expectation for girls is that their dress has to be approved by Mrs. Limon before wearing it to the dance.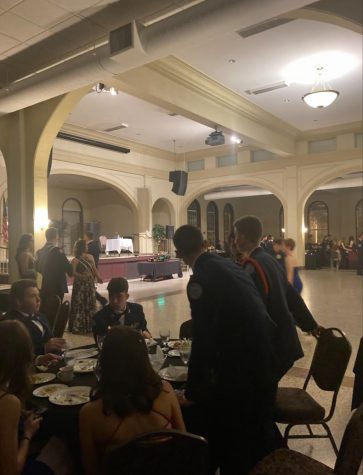 The cadets seemed to enjoy this year's Military Ball until the night ended. Seniors Michael Weldon and  Landon Layton thought it was amazing and wished they had another one. 
Logan Nevels, a sophomore, said this year's dance was crazy and thought last year's ball was great but also a mess. "People were passing out, doing drugs, and people were being taken into stretchers into ambulance trucks', states Logan. Other cadets like sophomore Angel Adams thought last year's ball was amazing. " went last year and it was an amazing experience," said Angel.