Track: A Spring Sport… But Potentially More
The Edgewood track and field team has been presented with the possibility of competing in a winter season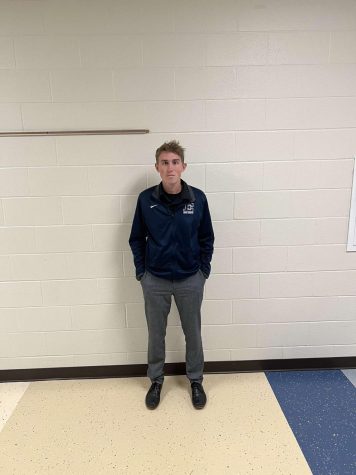 The Edgewood High School track team may be participating in winter meets in preparation for the 2022-23 spring season. Head Coach Michael Campbell says "It's up in the air as of right now". He has however stated that winter conditioning is definite. He has a slight concern that the team may not have as many runners or throwers available as usual, due to athletes already being involved in winter sports.
Coach Campbell says "Runners will improve for the spring season by participating in the winter and by having more practice time and getting races under their belts." Many local colleges like Wittenberg, the home of Edgewood 2022 graduate and school record holder Riley Payne, would host these events. Wittenberg just invested in a brand new indoor track and field facility. It's at amazing facilities like those of Wittenberg and other universities where the Edgewood track team could potentially be competing this winter. 
The track team going to winter meets is still in discussion between Coach Campbell and Athletic Director, Larry Cox. However, the odds are appearing to be in favor of the team having a winter season. Many athletes that aren't in winter sports like basketball, cheer, or wrestling, love the idea of participating in the winter because it would give them significantly more experience going into the spring season, especially new freshmen. Having athletes compete in the off season to prepare for the spring would be hugely advantageous to the Edgewood team as well as the whole of the athletics program in the future. 
A winter season will also benefit more than just the runners. The throwers who compete in shot put and discus will also get a lot of practice and knowledge about the sport for the spring season. A runner on the track team, Lily Pfeiffer says she likes the idea of winter meets because "Runners and throwers would be more conditioned for the spring season." Lily has run track for Edgewood since the 7th grade and thinks a winter season would greatly benefit the team. Lily says she would most likely participate in the winter season but "It would be a toll on the body to participate in that long of a season all the way from winter through spring." She believes "(The) Majority of the team may not participate", due to winter sports and athletes not liking the idea of such a long season.