Welcome To Cougar Prints!
Hi, everyone! Welcome to the 2022-2023 edition of Cougar Prints. My name is Taylor Powers, I am the Editor in Chief, and I'm extremely excited to see what the future holds for the paper this year.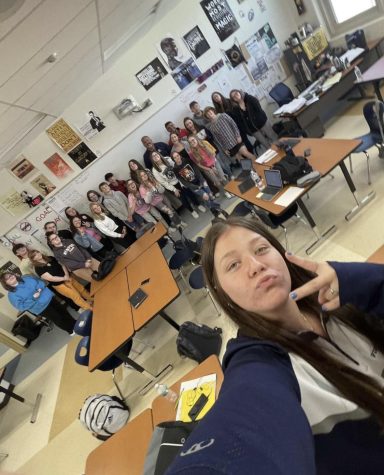 Here at Cougar Prints, our mission is to inform the community and showcase the wonderful things our EHS students are doing. You guys are the true heart and soul of our paper. Without the student body, we would not be where we are today. The support from our readers motivates us to continue improving our newspaper each year. That being said, your feedback is extremely important to us. Feel free to reach out to us through our Instagram (@ehscougarprints), Twitter (@CougarPrints), or Tiktok (@ehscougarprints) with any suggestions you may have. We also want to know who you would like to see featured in the paper, so check your email and our Instagram to nominate your fellow students. We'll be publishing new articles and opinion polls weekly, and we plan to bring back our podcast, "Editors on The Edge", so be on the lookout for that! 
Remember to turn on post notifications for our social media accounts to stay updated on what we're doing! We can't wait to show the community what we at Cougar Prints are capable of! 
-Taylor Powers, EIC