Straight 'A's Win Games!
Thanks to the Cincinnati Reds' "Straight 'A' Program," high school students can receive two free tickets to a game for having a straight "A" grade average. Students who win tickets receive a letter in the mail with instructions on how to redeem them.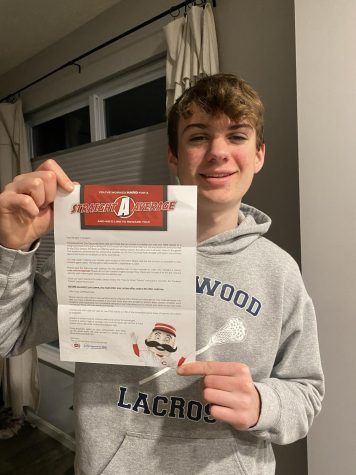 Founded in the late 1960s, the "Straight 'A' Program" is meant to inspire local grades 7-12 students to achieve straight 'A's on their report cards. The Program is presented by Duke Energy and grants students two free tickets when they have an 'A' average on their report cards during a certain grading period marked by their principal. Students get to choose their seats and pick from a specific selection of upcoming home games, including games against the San Diego Padres, Pittsburgh Pirates, and New York Mets. Edgewood High School is involved with the program that gives many students the opportunity to watch their favorite Major League Baseball (MLB) team play. Although Lilly Fryman, a freshman, isn't a baseball fanatic, she's excited to have a chance to watch the Reds at the Great American Ball Park.  "I love going to Reds' games because the atmosphere is so fun," says Lilly. Heidi West, a junior, also loves Reds games. "I'm very excited to go to the Reds games with all my friends who also received the letter," says Heidi. She's also very happy with herself for having a straight-A average.