Cougar Fashion Connection #3- What are you wearing?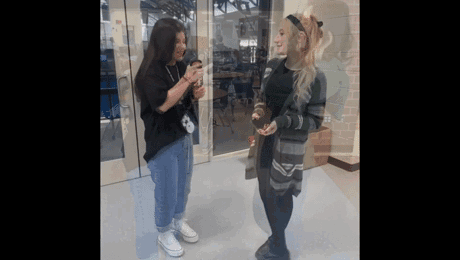 What are you wearing?
     What are the students at Edgewood High School wearing? In this video, four EHS students speak on their fit, where it's from, and how they would describe it. 
Bekah Klindedinst keeps her outfit on the active side with a white pullover jacket (Amazon) and gray joggers (Pacsun), paired with Air Force 1's (Nike). 
Jenna Whitaker takes a look for affordability with thrifted jeans and a bold green thrifted jacket. Under she pairs a floral tank (Shien) over a quarter length baby tee (Shien). To spice it up, she layers a necklace over the outfit (Amazon). 
Maura Young wears a black dress and a thrifted cardigan, paired with Mary Janes (Doc Marten). Giving all the English teacher vibes. 
Michael Weldeon styles his fit to be lavish with a gray windbreaker, covered by holographic Loui Vuitton symbols. In order to keep the focus on his jacket, he pairs it with black track pants (Adidas) and black Air Maxes (Nike).