Calling All Juniors, Free ACT!
On Tuesday, March 15, all EHS juniors will take a free American College Test, otherwise known as the ACT. The ACT is a standardized test that students are required to take to graduate in Ohio. The test is typically around $63, but the ACT on Tuesday will be free.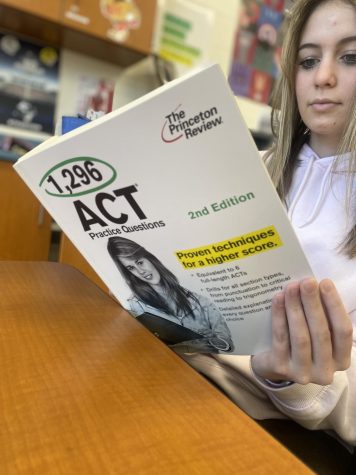 The ACT has four parts; Math, Reading, Science, and English. Each part of the test has a different amount of questions and time to complete them. The English section has 75 questions in 45 minutes, Math has 60 questions in 60 minutes, Reading has 40 questions in 35 minutes, and Science has 40 questions in 35 minutes. Possible ACT scores range from 1-36. You receive a score for each section based on how many questions you answered correctly. Then, those scores are averaged and rounded to the nearest whole number to determine the composite score, which is your overall final score. Junior Heidi West states she is nervous about the exam. "The ACT is really scary because the better I do, the more money I get for college," she says. Heidi plans to prepare for the test more than others because she has college aspirations. Other juniors, like Kaiden Hall, aren't taking the test so seriously. "I'm pretty sure I just need to take it to graduate. I don't plan on going to college so it's not a big deal to me," he says. On the day of the ACT, juniors will report to class at their regular time. They will be separated into different classrooms where they will take the test. After they finish the test, they are able to go home. Freshman, sophomores, and seniors get the day off of school. All grades will report back to school the next day.