Deca In Boston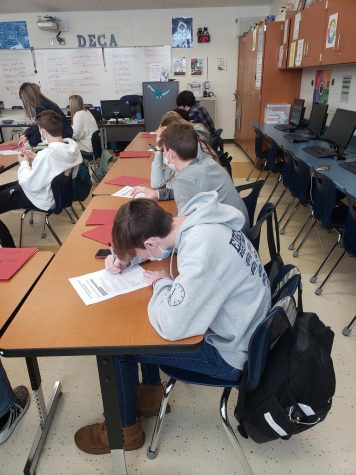 The DECA students are taking a trip to Boston, Massachusetts from November 18-21 for The Ultimate DECA Power Trip. They will be traveling by plane and are staying at a hotel in the Westin Boston Seaport District. Twenty-five students are going along with Mr. Chasteen, Mr. Geygan, and Mrs. Wirtley. The trip is being funded by Butler Tech for the flight, hotel, and food. Money for the extra activities they are doing there will be provided by the students going. While they are there, they are going to compete, attend leadership and learning labs, and do other fun activities around Boston.
In the competition, students will present their written projects based on a given case scenario to the judge individually or in a small group. They also take a test in a career cluster based on their event. Events in competitions can include marketing, finance, and hospitality, and tourism.
Mr. Chasteen, the advisor for DECA, says that "It's going to be a really neat experience." Because of the impact of COVID last year and not being able to do much, he and many of the students are excited about the trip and the activities they are going to do such as exploring the Boston Tea Party ships, museum, and going to the New England Aquarium.
Alysa Gonzalez, a senior in DECA, says," I'm most excited to tour the famous Fenway Ballpark, home of the Boston Red Sox." She is thankful for the chance to go on trips with DECA because it "opens up so many new opportunities for students!" Gavin Halsey, another senior, has gone on a trip before to Chicago with DECA and says that "Mr, Chasteen knows how to keep the group lively and what we saw and did in Chicago was great."