Meet the Student Council Presidents!
One way for students to become more involved at their school is by taking part in their grade's student council. The student council consists of a president, vice president, secretary, and treasurer, as well as multiple representatives.
Senior President
Reghan Smith has been the class president since her sophomore year. "I was super excited to become president and I've felt the same way for the past three years," she says. Reghan had reasons as to joining.  "The reason I joined was to be more involved and also to meet new people and help out with things around the school." Reghan says being president has had an "amazing impact" on
her high school experience. "Student council has given me numerous opportunities, whether it be volunteering for a good cause or decorating for Christmas." Her favorite part about being president is "having the ability to share my opinion and help make the final say for activities we, as student council, do!" The student council builds the floats and decorates the school for homecoming, which is something that Reghan looks forward to. "As president, I look forward to the mayhem of Homecoming season!" She is also excited about other upcoming events. "This year I'm also looking forward to my speech at graduation." She's so glad she got to experience being President.
Junior President 
James Schenck is planning to follow in the footsteps of his brother, who was in the student council. "He was the president of the class of 2019 for all 4 years of high school. Watching him and all his friends have so much fun building floats inspired me to run for office." He hopes to be president for all 4 years. " I am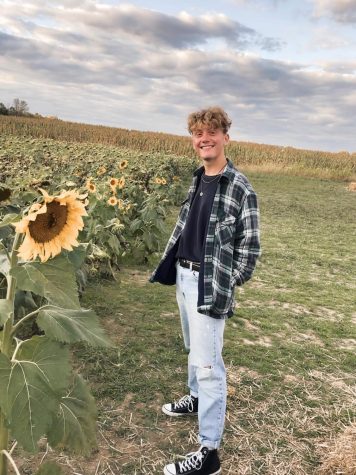 so incredibly thankful that I had the opportunity of being president for 3 years and hope to follow in my brother's footsteps by leading the class for all 4 years," James says. As far as next year, he hopes to be re-elected. "For me to get re-elected would mean the world but I need to continue to work hard to show the class of 2023 that I can lead our class to the best of my ability," James states. His accomplishments this year consist of putting on the best prom and getting back to normal. 
Sophomore President
Bre Hacker feels that the student council is going good so far. "It's been a little bit stressful with float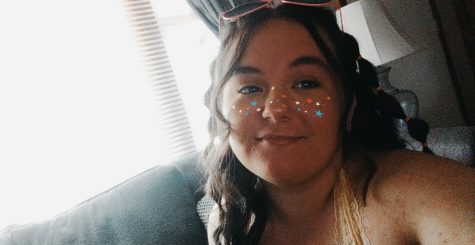 building, especially with it being our first year building," she comments. Bre has some things she wants to complete this year. "I plan to accomplish helping with Homecoming, fundraising for student council, decorating for holidays, and doing whatever else pops up." Time management and keeping things organized is how Bre deal with the responsibilities of student council. This is her second year in student council and as the president. Bre has enjoyed her time in student council. "Being a part of student council has impacted my high school years greatly! There's so many things that you're involved in and it opens the door for so many opportunities!" One thing that stood out to her was, "decorating for special occasions because everyone comes together and works together and just has a good time, that helps make the work go by faster!" She's very excited to see what this year holds.
Freshman President 
Lucas Simpson did not expect to win president. "I was surprised because there were some pretty popular kids running against me and I really expected them to win," he says. Hoping to get re-elected next year, Lucas has multiple ways to go about it. "I'll probably make posters and hand them out like I did last year and come up with a funny campaign punch line." The idea of working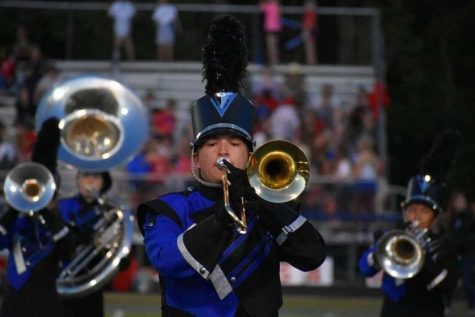 with others is something that goes along with his role as president. "It gives me a chance to socialize and work with people I normally wouldn't really be around much, and I think it's great since we all have different interests and the idea that the mix of all of that makes it a great group of people," Lucas states.  He strongly feels that student council isn't just about the presidents, but about everyone else as well. "We are all working together, everyone is bringing something unique to the table and everyone has equal authority to me in my eyes." Lucas has some things he would like to accomplish. "I would like to get to know more of the members of the class and what they feel can be improved upon at the school, and then I would like to bring those issues up to administration and see if there is anything they can do about it within reason," he states.