Trick or Treat vs. Covid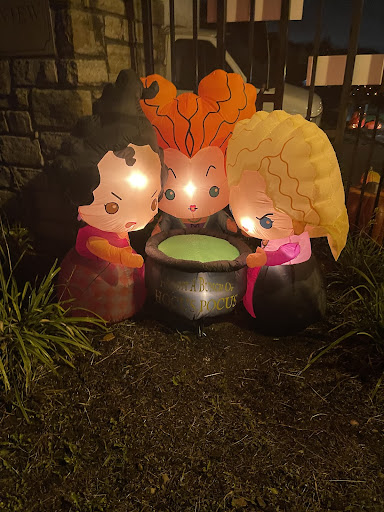 Halloween is coming up and covid has affected it in the past. Since this pandemic, we've had multiple mandates on mask and distance, there isn't any this year from the state of Ohio so far, but that doesn't change people's personal preferences.
Chesny Morris is a 6th grader at Edgewood Middle School and is planning on trick or treating this year, "I am going to be a cereal killer, like the food, with my sister and friend and my cereal is Trix," she says. She explains how upset she was when the pandemic affected her plans last year for Halloween but is excited to be able to do them this year, "This previous pandemic affected me because my family's Halloween party was canceled, which is always so fun and also when we were trick or treating last year you had to be very careful because of COVID!"
Chesny however still feels like you should be careful because "I[she] remember last year after Halloween, COVID did spike up" Excited as she is for Halloween, she plans to stay cautious about what she does.
High school English teacher Mrs.McClelland says she plans to go out this year for Halloween, "We will pass out candy, and both my kids will dress up. My daughter is going to be little bo peep from toy story, and my son who is 13 is going to be in a hazmat costume," She explains that she has big plans this year for Halloween. "Our subdivision does a block party so before trick or treat time they do a potluck where everyone brings a dish in the neighborhood and we all eat together and the kids get to do a little parade and hand out candy."
Mrs.McClelland believes that people can find ways to stay more cautious of others, "As long as people are being safe and respecting one another and respecting that everyone's comfort level is at a different place," she says. She does plan to wear her mask up to the houses to keep people safe.