Baylor Crushes Previously-Undefeated Gonzaga
On Monday, April 5, both the Men's and Women's March Madness tournaments concluded after nearly a month of basketball games. The men's tournament ended with the Baylor Bears beating the Gonzaga Bulldogs 86-70, ruining Gonzaga's chance for the first undefeated college basketball season since 1976. The women's number one seed, Stanford, beat the number three seed, the Arizona Wildcats, winning 54-53.
This year also brought back the March Madness bracket challenge where fans try to predict the winner of every game of the tournament, including the championship. In the history of the challenge, no one has ever beaten the 1 in 9.2 quintillion odds of picking a perfect bracket. The most accurate brackets from this year predicted 28 games correctly.
All over the school students have been making groups to compete against each other and see who has the best bracket. Senior Cameron Allen said, "If we can find a way to compete about anything, then we are gonna do it every time. We make bets and predictions about sports and stuff all the time… Basically how our bet works is we make a group [of] friends, and each one of us [makes] a bracket and [predicts] the winner of the games, and whoever can finish with the most correct guesses wins."
Some students get so engrossed in the tournament that they ask their teachers to turn on the televised games in the background while they work. Mr. Chasteen explained, "It is always fun to watch, and if the games keep students busy and they get their work done, then I have no problem turning [the games] on in the background."
About the Contributor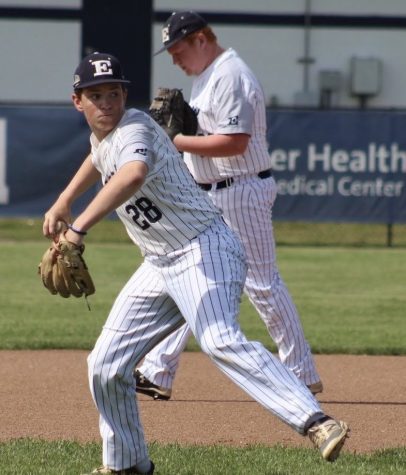 Austin Davis, Reporter
Hi, My name is Austin Davis and I'm a senior at Edgewood High School. This is my first year being a reporter in journalism. I've played baseball all...