Changes to the 2021-2022 School Year
Next year, the school is implementing changes to the schedule in an attempt to bolster educational opportunities.
In order to give students a better learning experience, Edgewood High School plans on making schedule changes for the 2021-22 school year.  
Although change can be a good thing, it can also be scary. Junior Emily Cebulskie believes that these changes will be beneficial. She feels it'll allow her to "have a little more time and a little less stress for homework, and [she'll] learn more every day in [her] classes." 
Although she believes that it'll be beneficial, she doesn't trust other students to handle the new schedule. Cebulskie stated, "I don't trust other people to use EdgeTime well. I don't want to lose my free time because people keep vaping in the bathrooms or something else that's stupid."
Classes will be starting at 7:50 a.m. and school will let out at 2:50 p.m. Classes will be 45 minutes each with a 30-minute lunch. There will also be block schedules added every month, where half of the classes are one day and the other half the following day. Classes will be 85 minutes on block schedule days, with 3rd or 5th period (depending on what classes are held that day) being 120 minutes, allowing for 40 minute long lunch periods, and a 30-minute EdgeTime will be added.
Freshman Amanda Hurst, on the other hand, isn't looking forward to the new changes. She stated, "I think it is better for the teachers to have more time to teach what they need to, but the students won't like the longer classes." 
She feels that although it may be beneficial, students won't be as eager to wake up early and stay longer. She also believes that "practice times for activities after school may have to be pushed back and the students wouldn't want to stay any longer." 
Although she doesn't necessarily support the schedule changes, she added that she thinks "it will help the students [learn] more and the teachers will have more time to teach [their subjects]."
About the Writer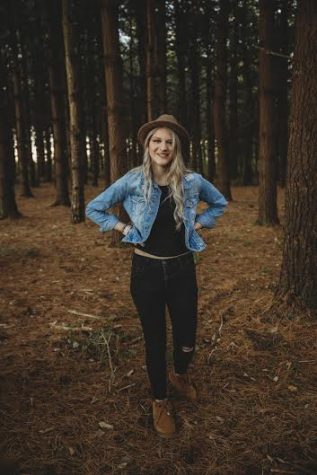 Hailey Barger, Reporter
Hey! My name is Hailey Barger, and I'm a senior at EHS. I was a member of the color guard for the past 2 years and plan to join UC's guard. I joined...