Students Launch a Petition for a New Skate Park in Trenton
Senior David Hicks started a petition back in September 2020 for a skate park to be built in Trenton, hoping to form a space for current and future action sports members to safely skate.
Hicks proposed an idea for the park to "be placed on the old basketball court by Walnut Grove Swim Club." Hicks stated, "So far we've reached almost 700 people for it." 
Hicks received the help of his friends and fellow skaters "Ryan Keller, Peyton Jarvis, Ethan Finkes, Nathan Poling, and more," who helped spread the word about his petition. They also believed that this could positively affect the youth and parents of those who skate here in Trenton. Hicks said the skate park would give them "a safe place and an accepting environment instead of constant yelling or rejection."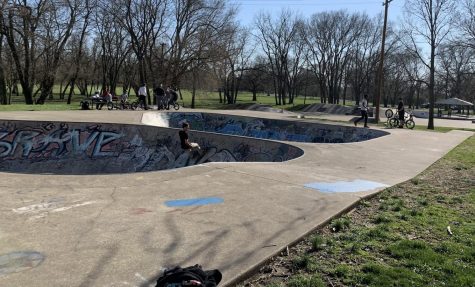 Senior Ryan Keller stated, "The petition had formed and myself, along with other huge supporters of this, started spreading the word by making several posts and bringing this up when at gatherings." Keller explained how he believes this could be a good thing for our community, "Throughout Trenton alone, there are many restraints on where anyone that pursues action sports can safely and legally do this." 
Keller also stated, "Personally I believe that this would affect a large quantity of youth to take on action sports, and those currently partaking would thrive with this going through." He then added on to his previous statement, saying, "I have signed the petition myself and strongly encourage others to consider." 
"The skatepark is important to me and others because skating has been my dream since I was young and I've focused a lot of years on it — I'm ready to make a name for myself or at least make the community more known, popular, and accepting to kids and teens like myself, " Hicks adds.  
The petition may be accessed by the following link: http://chng.it/Fnf47YV555