Radical Gets to State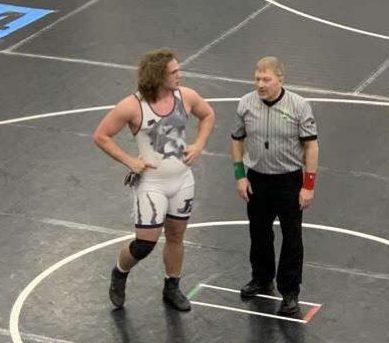 Radical Rothermel's wrestling season wrapped up at the state wrestling tournament on March 14 in Columbus. Rothermel is the first heavyweight state qualifier for Edgewood since Matt Schumm in 1989. "Only three heavyweight wrestlers have qualified for state," said Rothermel.  
Rad was able to qualify for the state tournament by winning a series of matches at both Sectionals and Districts in the postseason. When it got time to wrestle at state Rothermel pinned Zach McMinn (Marysville), then fell to Ethan Green (Fremont Ross), and finally lost to Joshua Padilla (Wayne) in the consolation match.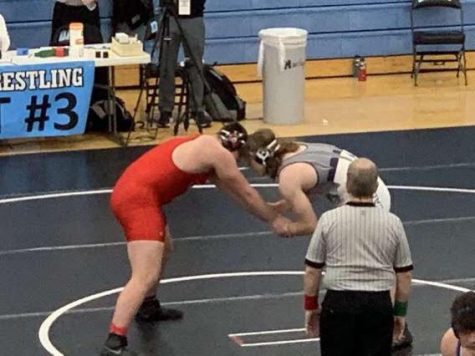 During the regular season, Rothermel went 34-6 with 25 pins. He felt like the season went "pretty good" but he didn't necessarily think he would go on to qualify for state.  As the wins piled up later in the season, so did Radical's focus.  "I realized I was one of the best heavyweights in the area," said Radical. Despite weighing in at 240 pounds as opposed to his 285-pound heavyweight opponents, Radical thinks being smaller than most of his opponents was an advantage.  "It felt fine because most of them are a lot slower than me," he added.  
Although Rothermel didn't get the final outcome he wanted, his season accomplishments are impressive and he wants to surpass them next season. "It shows me how all the hard work that I have put in for the goal has paid off and that I have to work harder next year to surpass what happened this year."