Cougar Prints' Seniors Say Goodbye
Taylor Powers- Editor-in-chief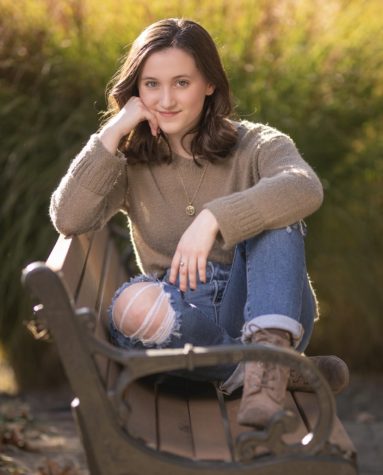 I started writing for Cougar Prints during my freshman year. I had no idea that this decision would impact the course of my future and lead me to pursue a completely different career field than I had planned for. From starting out as a reporter to now being the editor-in-chief, I've watched the newspaper grow and improve. I'm so grateful to have had even the smallest impact on Cougar Prints during my time here. This experience has not only improved my writing skills but also brought back my love for writing. It taught me how to be responsible, have a good work ethic, and be a leader to others. 
There are many teachers at Edgewood who have impacted me, but the most influential ones have been Mrs. Wolf, Mrs. McClelland, and Mr. Heflin. All these teachers put not only their time and effort but also their heart and soul into what they do. Mrs. Wolf has taught me how to work hard and show good sportsmanship, and she has made my love for music grow. Mrs. McClelland makes everyone feel seen and recognized, and she cares so much about her students. Mr. Heflin's encouragement is the reason I'm studying journalism in college. I will forever be thankful for all the trust he has placed in me. Some of my favorite memories from Edgewood include my first time making finals as a Choralier, my first time winning grand champion as a Choralier, and the opening night of Mamma Mia. Another favorite memory was when a student asked Mr. Heflin to "print a picture of her picture," so he printed a picture of a glass pitcher and said, "Here's your pitcher." 
After high school, I will be attending Miami University to major in journalism and minor in photography, with plans to pursue a career in photojournalism. To future Editors-in-Chief, I wish you the best of luck. The job can definitely be overwhelming at times, but you will eventually feel how rewarding it is to see all your hard work pay off. To my future reporters and editors, know that you are what makes Cougar Prints function. Your contributions are extremely important, and Cougar Prints would not be what it is without your work. 
I can't thank Cougar Prints enough for the impact it has had on my life. Thank you to everyone at Edgewood who has made me who I am today. 
Jaylee Neff- Managing Editor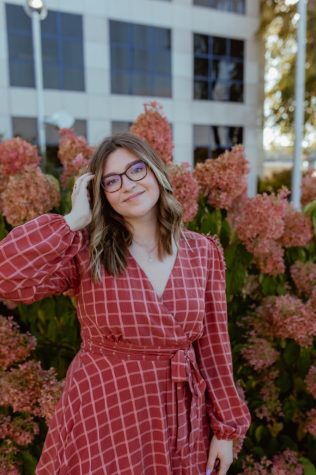 Hi! My name is Jaylee Neff and I'm the Managing Editor for Cougar Prints. I remember sitting in journalism freshman year having no clue what I was doing and no idea that so many people in this school would change my life. Previously, I had been longing to be done and out of high school and now that it's here I'm sad it is because that means leaving behind the school that has shaped me into the person I am.
I'm grateful for teachers that have constantly made an impact on me since freshman year, especially Mr. Heflin who has not only made me a better student but a better person. I also got the pleasure of meeting my two best friends, Jillian and Rhemi, in 7th grade and got to create countless memories with not only them but so many of my other amazing friends as well. Some of my favorite memories from my four years here include waking up early the morning of prom to decorate with student council, attending almost every basketball game, YoungLife paint wars, walking the kindergarteners at our last white christmas assembly, and so many more.  
I would not be the person I am today without my amazing parents and brother who are constantly pushing me to be better. They have supported me through every decision I've made and every challenge I've faced. Most importantly, they taught me to be hardworking and to just be a good person. I am excited to take my qualities outside of school and into the real world and I hope to be half as good of a person as they are.
To the underclassmen, as cliche as it sounds, your four years here will really fly by. Join a sport or a club and get involved. Make new friends, make new memories, participate in class, be LOUD at games, and take in every moment. Choose your friends wisely because who you are surrounded by determines the quality of your four years here. 
To future Cougar Prints staff, I hope you take the opportunity to reach out to people and learn more about the school and the people in it. Write every article with integrity and effort. Realize that you have the ability to shine light on Edgewood High School.
While I am so sad to be ending this chapter, I am very excited to be opening a new chapter of life. I will be attending Aveda Fredric's Institute for cosmetology in the fall and plan to work as a hairstylist. This has been a dream of mine since 6th grade and I can't wait to get started.
Once a coug, always a coug!
Shelby Brehm- Social Media Editor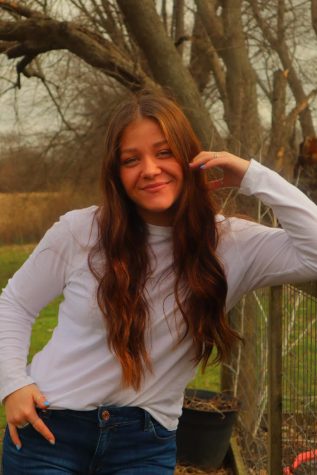 Hi, my name is Shelby Brehm and I plan on attending Miami Hamilton to major in business management. After college I hope to open my own business. 
This was my 3rd year in journalism and I'm so glad I decided to take it. It has helped me with both my writing and communication skills. I want to thank Mr. Heflin for being his funny and honest self. I will miss journalism greatly. 
One of my absoulte favorite memories at Edgewood was when our volleyball team won SWOC my sophomore year. Coach Hollinger was the back bone of the program and had built it from the ground up. Winning SWOC was just the reflection of all the hard work Coach Hollinger and all of my teammates had put in. I'm so thankful for Coach Hollinger and for all that she has done for me on and off the court. 
My advice to underclassmen is to live in the moment. If you are always worried about the past and future, you'll miss so much of your life. Don't overstress and just go with the flow. It goes by so fast, so have fun.
Garrett Beckman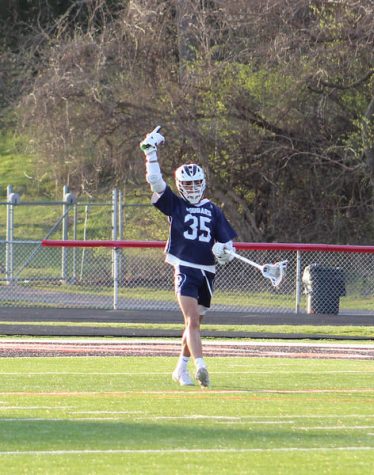 My time at Edgewood High School have been some of the most memorable moments. If it wasn't for the teachers and students that I was around everyday my high school experience would have been boring. I had tons of good days and very few bad days. Sports at Edgewood have been a big part of my life, and if it wasn't for the coaches and teammates I had the pleasure of being around, sports would have been boring. Being a den leader my senior year was a highlight of high school and I can't thank my fellow classmates enough for giving me that opportunity to lead them. 
Rhemi Carder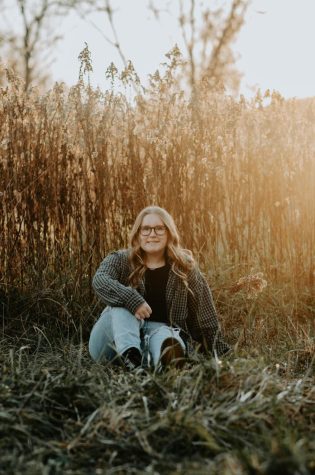 My name is Rhemi Carder and is ending in a short couple of weeks. I'm forever grateful for the impact Edgewood has made on me. When I graduate from High School I am attending Miami University Hamilton and I haven't fully decided on what I want to major in. I know that I want to go into the nursing field to become a nurse preferably a hospice nurse. If I don't choose that path I am going to do something in forensic science. 
At the end of my junior year when signing up for classes, I decided to spend my last year in journalism. I'm glad I made the decision to be apart of what Cougar Prints is and its been one of my favorite classes to be apart of throughout high school. I'm really grateful that cougar prints has played such a big role in my senior year and I enjoyed meeting all the new people in my class and the friendships I made.
My favorite memory from my years here at Edgewood is all of our school pep rallies. It was always so much fun getting together being loud and showing team spirit alongside my friends, classmates, and teachers. It is a memory I will never forget. 
If I had to give advice for the underclassman and the students to come it would be to always be involved in what edgewood has to offer you like football games, spirit weeks, pep rallies and any other activities you can be apart of throughout your highschool experience because it all truly goes by so incredibly fast. Be apart of things while you can because it doesn't take long until its over.
 My favorite teacher throughout all of my school years here at Edgewood would be Mrs. Heupel. She was my English teacher in 7th grade. Her class was always my favorite part of the day and she made school feel a little less hard. I could always count on her to talk to if I was ever having a bad day she would always be there to help. 
Cassidy Claxton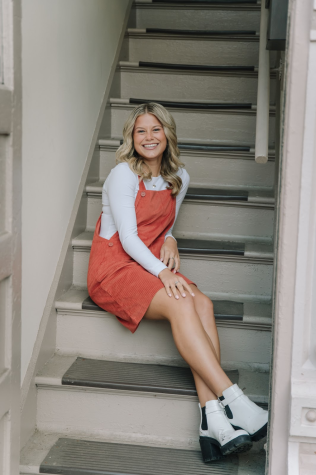 Hi, I'm Cassie Claxton and I'm honestly shocked to be writing this. I swear I was a freshmen yesterday. As I'm wrapping up my high school career, I wanted to share some memories, advice, and shoutout people that helped push me the past four years. 
EHS has held many memories for me, mostly good (thankfully). One of my favorite memories has to be with choraliers in Nashville. It was announced that we had made finals, and we were going first. This left us 15 minutes to run across the hotel and get into our costumes. We were staying in the Gaylord (it's literally like it's own town, that hotel is so big). In a rush, all of us students go running, getting the strangest looks from others. That moment in my life was filled with a rush, laughter from my closest friends, and feeling like nothing could top this moment (though I know it's a matter of time before this memory is topped). 
I'd like to thank God, my parents, grandparents, and siblings for showing up to every event and pushing me my hardest. I'd also like to thank Mr. Chasteen for being pure entertainment, Mrs. Wolf for spending numerous of hours with us choraliers, Mrs. Johnson and Mrs. Goller for pushing me toward success, and Mr. Heflin for being the smartest and funniest teacher I've had. 
Carley Crane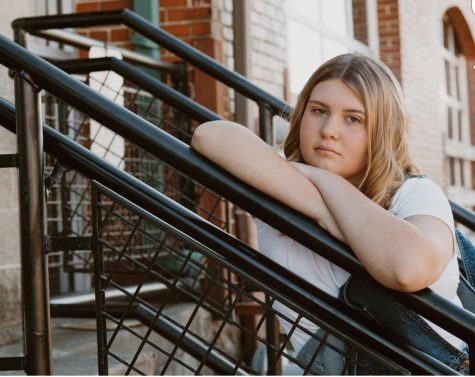 Hi, my name is Carley and I am a senior this year. This is my first year in journalism and it has been an exciting part of my senior year. It has been a fun experience meeting new people and writing about different topics. 
A big part of high school for me was when COVID-19 came about my freshman year, my sister was a senior and we decided to start playing lacrosse together but our season ended shortly after it started due to COVID. I continued to play and it has been a big part of high school for me.
After graduation I plan on attending the University of Dayton for a sports medicine degree. 
Alex Goodwin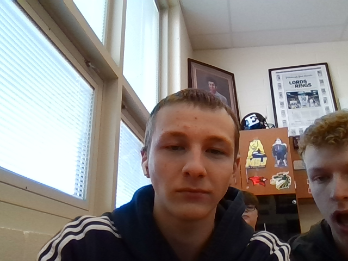 Hello, My name is Alex Goodwin.  I will be pursuing a career in a trade after I graduate from high school. Some of my favorite memories are Mr. Heflin and I conversing about this and that every day and seeing my friends.
If I have any advice to the underclassmen, it's to enjoy your time with friends and hang in there. It will go by faster than you think it will! One of my favorite staff members is the legendary Mr. Boyle because he's a fantastic teacher and role model.
Mason Green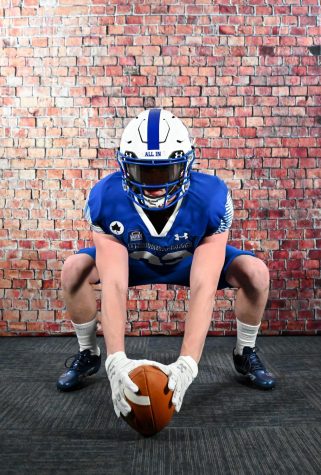 Hello, I'm Mason Green. I have very much enjoyed my time here at Edgewood High School. I would like to thank all my teachers and coaches over the past four years for everything they've done for me and helped me accomplish. I have enjoyed going to this school everyday with my friends and teachers who make my day. I enjoyed many classes over the years like american history and sociology. After high school I plan on playing football at the division one level as a long-snapper for the Indiana State sycamores. During my time at Indiana state I plan on majoring in applied medicine to help me get a head start in the firefighter/paramedic field like my dad and brother before me. 
Some advice I would give to underclassmen is just make the best of it and don't take these four years for granted. Enjoy the time you have with teachers you enjoy and good friends you surround yourself with. Enjoy the short time of the easy life you have because after these four years you will realize it gets a lot more stressful. Cherish all the times you have here.
Jillian Johnson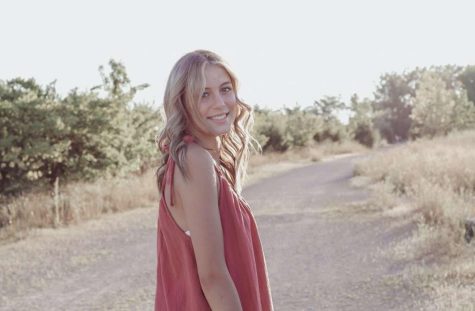 Hi, my name is Jillian Johnson. After high school I will be attending the University of Cincinnati Blue Ash to become a dental hygienist.
I started taking journalism my junior year and it immediately became one of my favorite classes. I have made so many amazing memories in this class. I met one of my best friends, Grace, in this class and she has become a huge part of my life. That is something I will always cherish from this class!
My favorite memory at Edgewood was my senior homecoming.  School dances have always been one of my favorite things to do. I love picking out the dress and getting all dressed up. I also really enjoyed watching basketball and football games. It was so fun to be able to go shopping with my friends to find outfits to fit the themes, then going out to eat after a night of cheering on your team.
Throughout my time in high school I have met so many amazing teachers that have created a positive high school experience for me. My favorite teacher is Mr. Pierett, I had him for American history my sophomore year and he never failed to make the whole class laugh. Even with those awful packets, I have nothing but good memories in his class.
If I could give you any advice about high school I would tell you to get involved. Go to sporting and school events, you only get to participate in them for a few years and you will miss it when it's gone. Make as many memories as you can!
Zoey Kennedy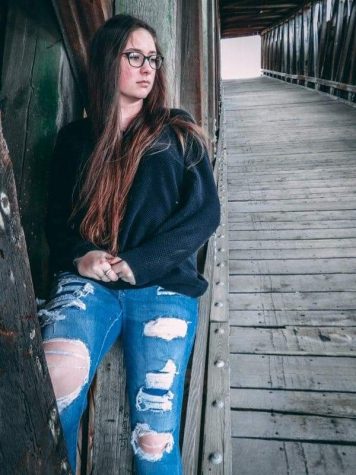 The past four years have been an amazing experience. From being a freshman and figuring out my classes to navigating college options as a senior. Being in Cougar Prints has allowed me to meet a variety of people and learn things I didn't know before. My time here has helped me to grow as a person and discover things about myself that I didn't realize had existed before. Some of my favorite memories include signing songs with my friend in ASL class and seeing her walk into the room all dressed up in character as well as going on a trip to Chicago with my AP Bio class and getting to experience new surroundings and history. Some advice for those in the underclassman group, don't let anxiety and fear stop you from being your true self. There is always room to grow you just have to grant yourself the ability to. 
Addi Moore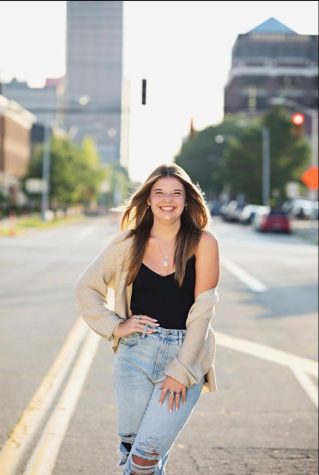 Hi! My name is Addi Moore, after I graduate I am going to Ball State in the fall, and majoring in Speech Pathology. Some advice to the underclassmen is to work hard, always push yourself because no one else will. Be proud of yourself in the end, no matter the outcome. These four years are going to be over in a blink of an eye, and they'll eventually be worth it if you push yourself to your full potential. Some of my favorite teachers have been Ms. Steele, Mrs. Gabbard, and Mrs. McClelland.
Carson Murphy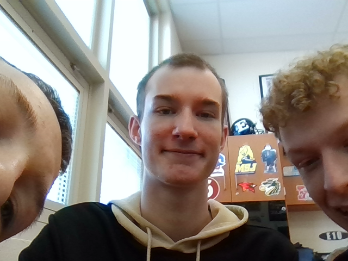 Hi my name is Carson Murphy, and I plan on attending a university and majoring in business.
Some of my favorite memories at Edgewood include: lunches with my friends, Homecoming, pep rallies, and Friday night football games. I look forward to making more memories as I grow and move on to college
When I was an underclassmen, I lacked the knowledge of how quickly senior year would come.   If I had to give one piece of advice to you guys, I would advise you to live in the moment and cherish the memories you are making because soon they become just that, memories.
My favorite teacher that I had here at Edgewood was Mr. Farris, who is very funny and does a very good job at relaying information to his students.
Cameron Phillips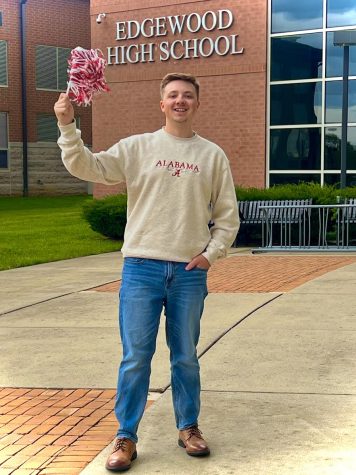 Although it seems like I just started my first day of kindergarten, I am now about to graduate! My time at Edgewood was for sure memorable and I am so grateful to be in a class with so many great people!
Some of my favorite memories were definitely the football games and hanging out with friends afterwards. Going out to dinner and hanging out with everyone was the reason I looked forward to fridays. Helping on the baseball team in the pressbox and announcing most of the games was also very fun for me and I wish I was able to do it more!
A big 'thank you' to Mr Caudill, Mr. Farris, Mr. Fairchild, Mr. Johnson and Mr. Pierett for helping me through not only high school, but early adulthood. If you want to talk about sports, go to these guys!
I plan on attending the University of Alabama for sports management in the fall and hope to get involved in the athletic program. In 5-6 years time I hope to be working "behind the scenes" for professional sports organizations!
Roll Tide!
Aidan Prater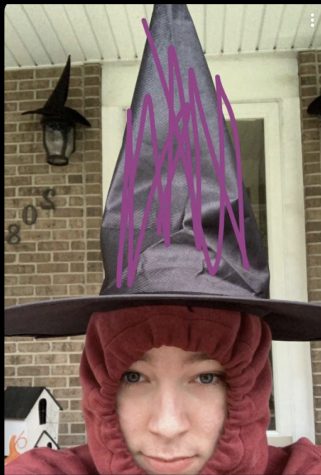 My name is Aidan Prater I do not know what I'm gonna be doing after I graduate but most likely will go to Miami University Oxford. 
My favorite memory is riding the bus home freshman year and we get the notification on our phone that we have 2 weeks off of school, but we never went back that year.
To the underclassmen, do your best and always get your work in on time and never slack even though you want to do it; if you just try and do your work will you will do great. 
My favorite teacher is Mr. Williams even though I had him one year which was senior year he is a really good teacher and gives it his all to help his students and make sure they know what they are doing.
Will Reece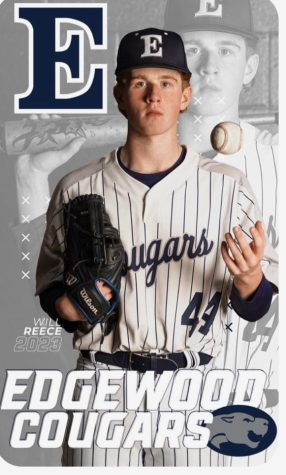 I took journalism my senior year and it all turned out well. I've improved each and every day during this class. After high school, I am attending the Miami University Middletown and I'll be on to the next chapter of my life playing baseball and majoring in business.
My favorite memories were being on the baseball team, having fun times, and playing baseball golf when we had rain outs. My freshman year was one of the best times, but I wish I took it more seriously then.
Finally, I'd like to end by telling the freshman to take school seriously and to be on top of your work. It'll all come your way if you put your time and effort into it. My goal is to be pitching in college and eventually making my way up playing in the majors.
Evan Robertson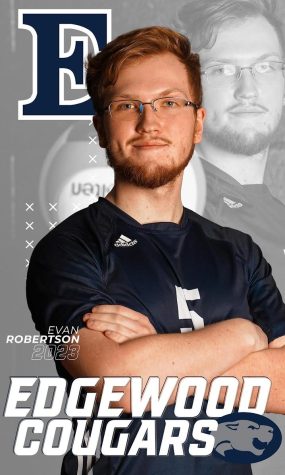 Hi, I'm Evan! After graduation, I plan to attend Kentucky State University to play Division II men's volleyball and pursue my bachelor's in business administration. 
This has been my first year with cougar prints and I have enjoyed writing articles for everyone to read. In addition to being a reporter for Cougar Prints, I am a four-year member of the men's volleyball team and the men's golf team.
Damien Sharp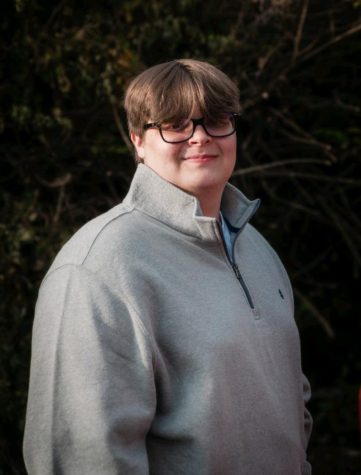 Hi, My name is Damien Sharp and although I just joined Cougar Prints at the beginning of this year it has been a great experience doing things I never thought I would do. After high school I am attending Miami Oxford for computer science. My favorite memories are all of the pep rallies and football games. My advice to underclassmen would be to work hard but don't stress too much, the four years will fly by so enjoy it while you can.
Jake Valerio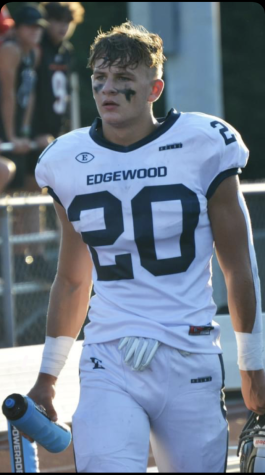 My favorite moments from Edgewood High School are playing sports and getting to see my friends everyday. I play football, basketball, and lacrosse. I have great memories from all. Some being from championships to trash talk to competitiveness. I have been blessed with great teachers for every subject through High School. I have never once had a bad teacher or a teacher who has treated me badly. 
Advice to the underclassmen, start making memories now with your friends and family and eventually later in your life you will come back to those memories and wish you could go back to those times. Never take anything for granted. Graduating in less than a month has made me realize how bad I wish I could reverse time and go through those years again. To juniors, your senior year will go by way faster than you think next year. Take every moment in and lead by example. Your younger peers will look up to you for advice and you need to set the right example. Good luck with your upcoming years everybody and make the best of every situation.
Caitlyn West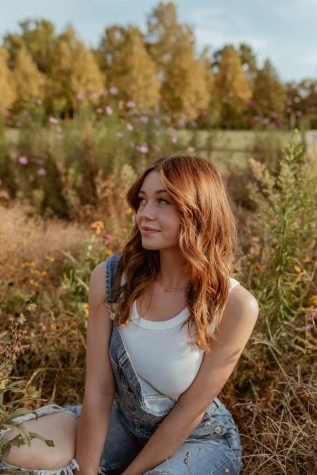 Hi my name is Caitlyn! After graduation I will be attending Miami University of Hamilton and will be majoring in business management. 
I've had so many great memories here at Edgewood, all of the trips through DECA, school dances, breaking the school record for women's pole vault, and all the team memories through sports. I would like to thank all of my teachers and coaches who have helped me get to this point. 
Specifically, I would like to thank my teachers Mr.Chasteen and Mrs.Domaschko for always looking out for me and giving me the best advice when I needed it. My advice to underclassmen  would be to do what you want to do, and do not care what others think of you, as cheesy as it sounds, as long as it makes you happy that's all that matters!
Emma Wilson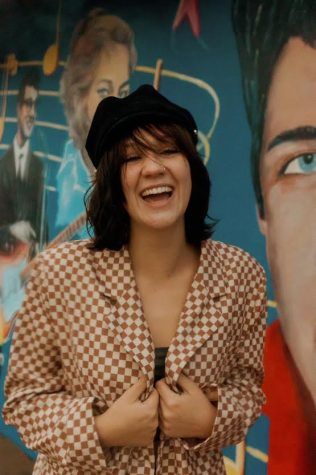 Hi! I've been in journalism for one semester now, it's definitely been eventful. After four years of high school, I have come to believe that making memories is the most important. You may go through many friend groups or maybe you stay with one friend group the entire four years. But personal growth and personal connections throughout high school has a big impact on you as a person. Some staff have impacted me as a person. For example, Brittney McCellend had me freshman and junior year for English nine and eleven. She is one of the kindest teachers I know. She's so understanding and helpful. She's really an amazing teacher. Another teacher had me junior year for government, Ben Peterson. He really helped me get through some tough battles. With his great wisdom, he guided me in some areas of my life that I had no guidance from. He's someone I look up to and I will always appreciate the things he helped me through. My last person that I will always remember is Mrs. Jane Cottingim. She became my new school counselor when Ms. Panno left. I met her junior year and we became close. She is like a mother figure to me, and will forever be my favorite person from Edgewood. 
Macy Wilson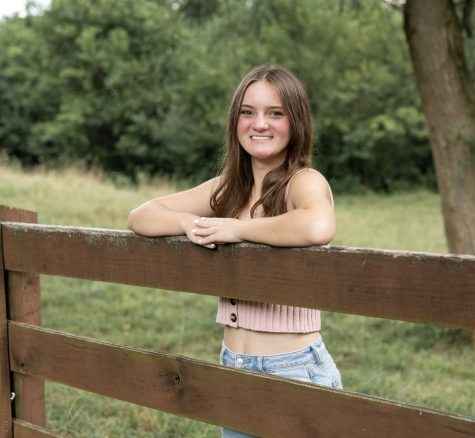 Hi, my name is Macy Wilson. In the fall I plan on attending Mount St. Joseph University and majoring in sport management. 
This has been my first year in journalism. Taking this class was a last minute decision of mine but I am glad that I decided to take it. I have so many memories in this class with all of my friends and Mr. Heflin. 
So far in this class, I have worked on three articles. That doesn't seem like a lot but I put my hard work and dedication into all of them. This class has helped me reach out to new people that I've never really talked to before. Interviewing people is a nice way to learn more about someone and their accomplishments in the school. 
Besides Cougar Prints, I have participated in Edgewood volleyball for all four years of high school. In the 2020-2021 season, we won SWOC and that was one of my most fond memories in high school. Playing volleyball in high school will be missed very much. I was also a part of National Honors Society. But, I wish I was involved in more activities but it's hard when you have a busy schedule outside of school. Outside of school, I played club volleyball so I really never did any extracurricular activities in high school. 
My favorite teachers in high school are Mrs. Gabbard, Mrs. McClelland, Mr. Boyle, Mrs. Gheuring, and Mr. Apgar. I have a lot of fun memories with all of these teachers and I will never forget the time I had with them. 
My advice to underclassmen and for people who would like to take journalism and be apart of the Cougar Prints team is to never be too shy to talk to someone you've never met before. Face your fears and enjoy your high school years because time flies when you're having fun.
Ryan Wirtley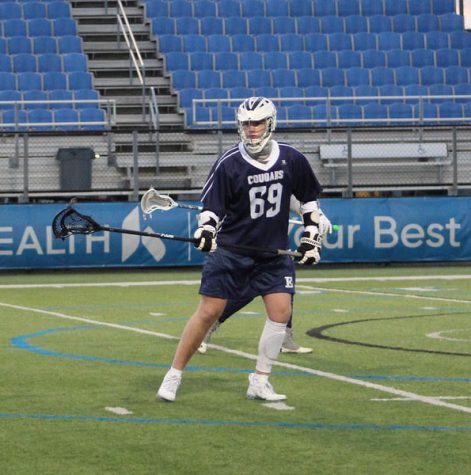 My time at Edgewood High School has come to an end, I would like to thank all the staff members and fellow students for making my high school experience unforgettable. My favorite memories from high school are playing soccer, basketball, and lacrosse. Over the past four years I have made many good memories by participating in sports, including winning the swoc championship in basketball, starting the season 8-1 in lacrosse last year, and all the bus rides to games. I enjoyed going on DECA trips to New York and Boston and especially being in the student section on friday nights cheering on the football team. All the teachers I had were amazing and made learning fun for me. After high school, I plan on attending Bowling Green State University to pursue a degree in education or marketing. 
Some advice I have for underclassmen is to not take anything for granted and to enjoy every moment of high school because it goes by quickly. Also try to be involved in as much as you can be because you will make friendships and enjoy high school a lot more.