Choralier Cabaret is Coming!
On April 1 and 2, the EHS Choraliers are holding the annual Choralier Cabaret at Edgewood Middle School.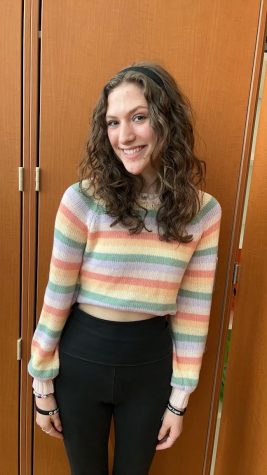 The cabaret will include performances to a medley of songs from Stranger Things, "Girls Run The World" by Beyonce, "The Way You Make Me Feel" by Michael Jackson, and other solo performances. 
Something freshman Amelia Harris loves about the cabaret this year is there's a girls and guys number specifically for the cabaret.
"I think with the cabaret we get to be a little more creative because there's not a set theme we have to follow," Amelia said.
Sophomore Jeida McGee is excited to perform the competition show, "Back To Our Roots," one more time.
"I'm just very excited to be able to perform the show again, it was a little heartbreaking thinking we wouldn't be able to do it again," Jeida McGee said.
Senior Kamrin Gulley loves what the seniors get to do in the cabaret.
"I love that upperclassmen get to show off what they can do and like I think it's fun and entertaining to watch," Kamrin said. "A lot of us do funny little skits." 
This year's cabaret will feature many soloists. There will be a dance solo to "Tiny Dancer" by Elton John performed by senior Taylor Powers, a duet between seniors Kamrin Gulley and Hailey Hall to "Cowboy Take Me Away" by The Chicks (previously known as The Dixie Chicks), and many more. Choralier members get a lot of freedom to perform whatever they like. 
"I like singing with other people," Kamrin said. "So I am singing with Hailey."
Kamrin feels that the way to prepare for a solo is all about confidence.
"It's really like confidence, it's not like an audition or anything it's just whatever makes you feel comfortable," Kamrin said.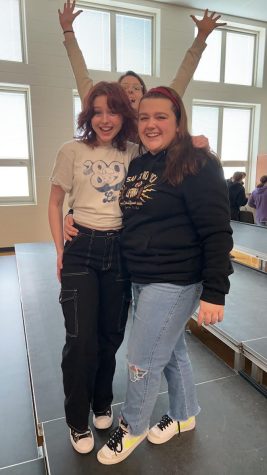 In the Choraliers competition shows, they have a boy's and girl's number, but typically not in the cabaret. But this year that changed. In the cabaret, the girl's number is "Girls Run The World", by Beyonce, and the boy's number is "The Way You Make Me Feel", by Michael Jackson. Its is a high-energy show and will have many diverse things. 
"You can find something you like for sure," Amelia said. 
The Choralier Cabaret is the Choralier's last performance and the senior's last time on stage as an Edgewood Choralier. Many Choraliers are hoping people will come. 
"It's gonna be a great time and we really want people to come because the audience is really what makes a performance," Amelia said. "The energy that they give us gives us energy, and running a 15-minute show with that much energy is hard."
This Choralier season ending is gonna be really hard for them because of all the memories they've made here and what all they have been through together.
"This is our home," Jeida said.
Come and support the Choralier's final performance at The Choralier Cabaret!