Fact vs. Fiction: 2022-2023 School Year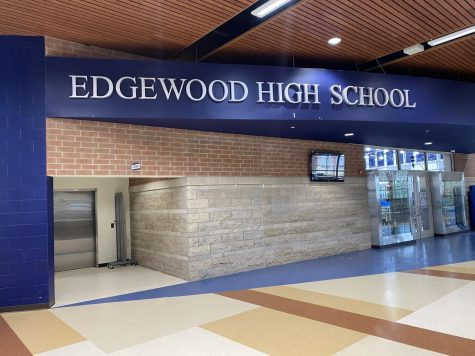 Rumors about the 2022-2023 school year, such as potential phone restrictions and the return of block scheduling, have recently been floating among the students
The past two school years have started off with COVID protocols, however this upcoming school year Mr. Geygan anticipates the school year without any COVID restrictions. Obviously, these protocols are unpredictable because of several agencies involved. During the 2021-2022 school year the high school introduced a block schedule to students, next year there is no plan set in stone. Mr. Geygan says," Nothing has been totally decided, once that is decided we will communicate that." Mr. Geygan explained if a block occurs next year it will be periods 1,3,5,7 on one day, then periods 2,4,6,8 on the other day in hopes of not interfering with CCP students' schedules as much. Another rumor that has been floating around students is the ending of late arrival and early release. Mr. Geygan states, "We are gonna have it still but it may change, you have to qualify for it. You will need to be on  track to graduate, no discipline, and fees paid." Mr. Geygan says.
Additionally,  a rumor persists about lots of restrictions on phones next year, "We are exploring different ways to do this because people aren't paying attention in class." Mr. Geygan says, " We know and society knows they are an issue, they're always on so we are trying to focus time on academics and not distractions." The possibility of restrictions is intended to help students focus rather than just be a punishment.   
A focus next year is improving school spirit by improving behavior at pep rallies. Mr. Geyagan says, "Students didn't know how to act, so yes we will want to work on spirit."  Having more pep rallies during this upcoming school year will improve school spirit and the culture.
Despite all the rumors, the changes that will be made will benefit the students and the school as a whole. "I'm looking forward to refocusing the next school year on academics, celebration, and behavior. I'm excited to have a more normal year where things are more predictable." Mr. Geygan says regarding the upcoming school year.