New Counselors!
Edgewood has enlisted two new counselors, Mrs. Cottingim and Ms. Saylor. Mrs. Cottingim is a school counselor trying to do good for students. "I really enjoy working with students more one on one," she comments. She thinks it's an important job and what she revolves around is the three main roles in life: academics, mental, and social. Mrs. Cottingim tends to believe that she helps students develop plans for their future. "Students need guidance when it comes towards graduation and my job definitely influences the school." One of the big rules when it comes to being a school counselor is being as open and honest with the students. Mrs. Cottingim mentions Edgewood and its strengths, meaning the size of it all and the teacher's support that provides great service to the students. What Mrs. Cottingim dislikes most about her job is not being able to help all the students at once. This is because there are only four counselors at the moment and a lot more students.
Ms. Saylor on the other hand is working on her third year of teaching. She worked at Madison High School for two years before coming here to work at Edgewood. Wanting to help students is what influenced Ms. Saylor to become a counselor. "I have always wanted to help teenagers find their path and passion in this world." She states that the greatest strength she has seen at Edgewood is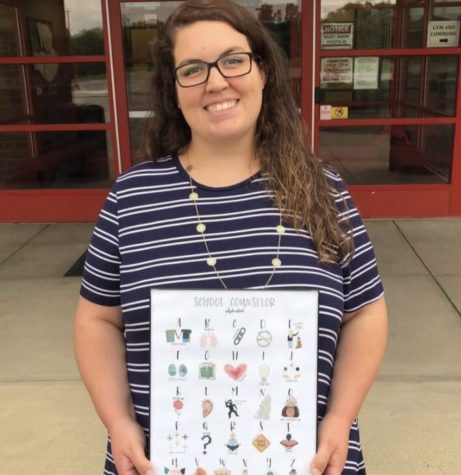 the "school spirit and pride of being a Cougar." She believes that school counselors make a big impact on the school district and student body in different ways. Ms. Saylor actually graduated from Edgewood herself. "I had such an amazing experience at Edgewood and I want to give back to the community and district that gave me the stepping stones to be where I am now." She plans to stay here until retirement if she can so that means she will always be here if any students need a helping hand!