The Track Teams Handle COVID-19 Protocol
The track team kicked off their season on March 27, but in order to compete, they've had to adapt to the changes that were put in place by the Ohio Department of Health to have a safe and fun season. 
One of the guidelines the team has to follow is wearing masks when the participants aren't competing. Junior Chloe Meyer said, "We just have to wear our masks when walking because we are outside and pretty spread out for the most part."
When it comes to the team practices, it hasn't changed very much when wearing masks. The track coach, Mr. Russo, said, "It helps that we are outside so we can maintain social distancing." 
Track meets are looking different this year. There is a limited rooster and a limited number of tickets allowed to be sold for the meets. Coach Russo said, "The OHSAA has recommended that we continue to follow COVID protocols and social distancing." 
Some students on the team are very glad that there is somewhat of a season this year, as they were unable to have one last year. Chloe explained, "I feel blessed that we got to have a season even with COVID going on." Senior Kaylin Lawson said, "I've really enjoyed the season so far."
As they didn't have a season last year, the seniors are soaking up every opportunity they have to compete this year. Kaylin said, "I'm just glad I'm able to have a season for my senior year."
About the Contributor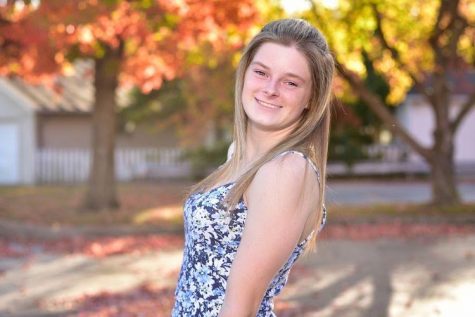 Emma Smith, Reporter
Hi, my name is Emma Smith. I am 17 years old and I am a senior! I was a football and basketball cheerleader all 4 years of high school. I am involved in...