Boys Lacrosse Moves From Club to Varsity
Edgewood boys lacrosse takes on the 2021 season, but this time as an official school sport. After starting as a club team in 2017, the team was scheduled to begin varsity play last season prior to the COVID cancellation. However, due to the 2020 cancellation, this will be the boys' first proper season.
Along with being a new team,  they also have a new coaching staff (two of the four coaches being college lacrosse players) this season.  The team currently carries 17 boys,  most being new players, but they won't let that stop them.  "Our biggest strength right now is definitely our offense — that's looking pretty strong." says junior Ashton Husvar.  Another area of strength for the boys Ashton points out is goalie Cohen Smith, "Our goalie [He] is also doing really well and saving us from a ton." Edgewood's attack and midfield are packed with multiple experienced players who are from the club teams Velocity Lacrosse, Western Ohio Warriors, Headlines, and True Ohio. "The experienced players take charge on the field, so this year I think we're really just trying to focus and work on getting that strong defense.  Defense is our biggest weakness right now," states Ashton.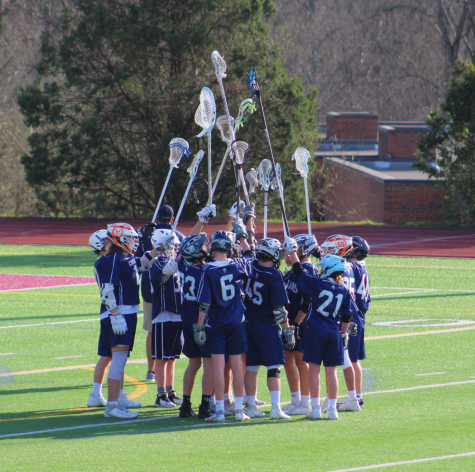 So far the boys are 0-3, after playing all division one schools. "Our biggest challenge this season will most likely be the Beavercreek and Fairfield games," says Ashton. Playing bigger and more experienced teams might be a challenge, but sophomore Garrett Beckman believes these higher-level games will give them "the potential to become a better team and get much more skilled and play better as the season goes on."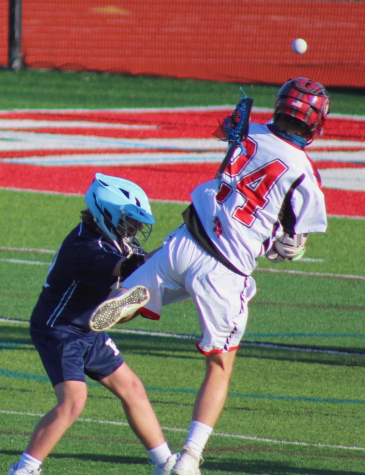 It is fair to say that the season might be a struggle for the Edgewood boys, but for Garrett, he's more focused on the team having fun and learning to love the sport, "I love lacrosse because of the energy and fast pace. Also, the boys on the team are great guys and we have a lot of fun." The team has a great mix of boys, but they're always looking for more. Ashton explains he would love to have more guys join for next year, "Lacrosse is just great and only really requires a lot of passion, soft hands, and fun, so if you're thinking about picking it up, you definitely should."